To truly engage and reach the audiences of our clients, we present their compelling stories with exceptional video, copywriting, design, custom publications, social and media solutions, branding and photography.
'Enterprising people' are at the heart of the stories that we present from around the country.
Each person on our team is a storyteller in their own right, drawing from their individual book of wisdom and know-how to expertly convey our clients' message.
We're led by our Co-Directors Matt Cowan and Jamie Andrei, who manage each project with personal involvement and passion.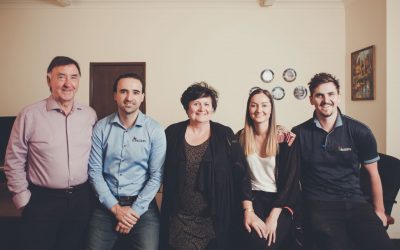 Video • Photography • Transcription • Copy Editing Spanning Four Generations of the Bailey family for over 90 years, Baileys Fertilisers believe that quality is the key to success. Their commitment does not stop with the premium garden and lawn products they...
Who We've Proudly Worked With
Newsletter
Subscribe for news and updates.