Pasta prepared with passion from the heart of Tuscany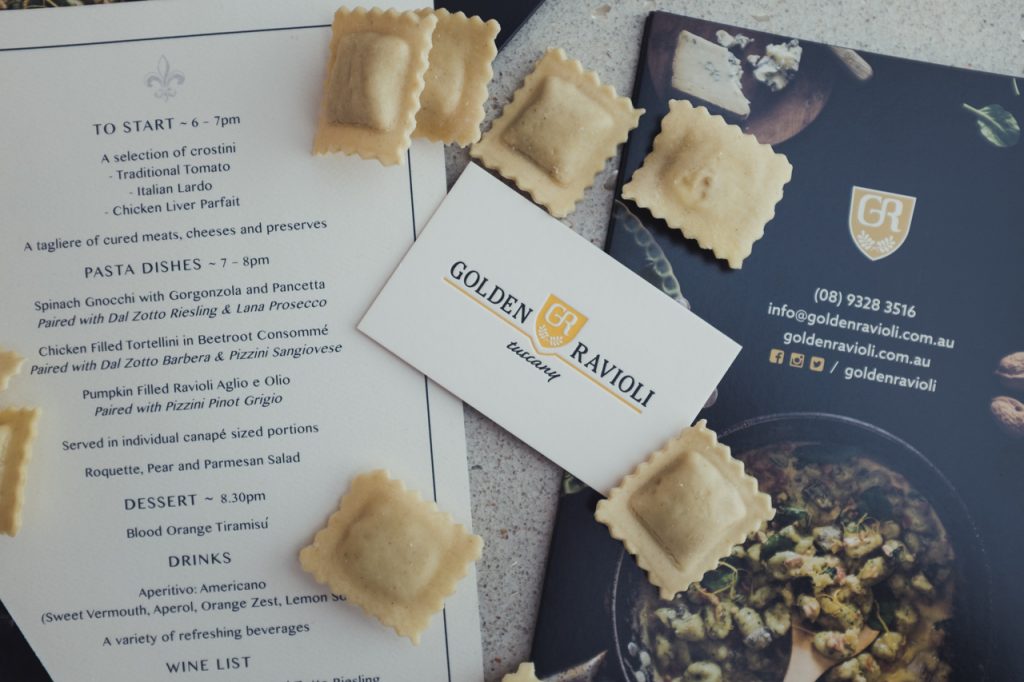 Services
Strategy, content production, website design/creative and updates, graphic design, promotional videos, social media activity, event management, menus, sponsorships, competitions, promotions, eNewsletters
Golden Ravioli is Perth's premier purveyor of fresh pasta, proudly owned and operated by the Lenzarini family for over 50 years. Launched in 1964 by the Lenzarini brothers in response to Perth's growing love affair with fresh and authentic pasta, the family continue to craft their distinctive high-quality products with passion and tradition.
Working with Golden Ravioli's Marketing and Customer Relations Manager we worked through a range of brand workshops, wireframes development & user testing to roll out their new website.
We continue to work with Golden Ravioli on a full spectrum of marketing activities from strategy, to design to content production and account management including: website design/creative and updates, Google Analytics, graphic design, promotional videos, social media activity, events, menus, sponsorships, competitions, promotions, content and eNewsletters.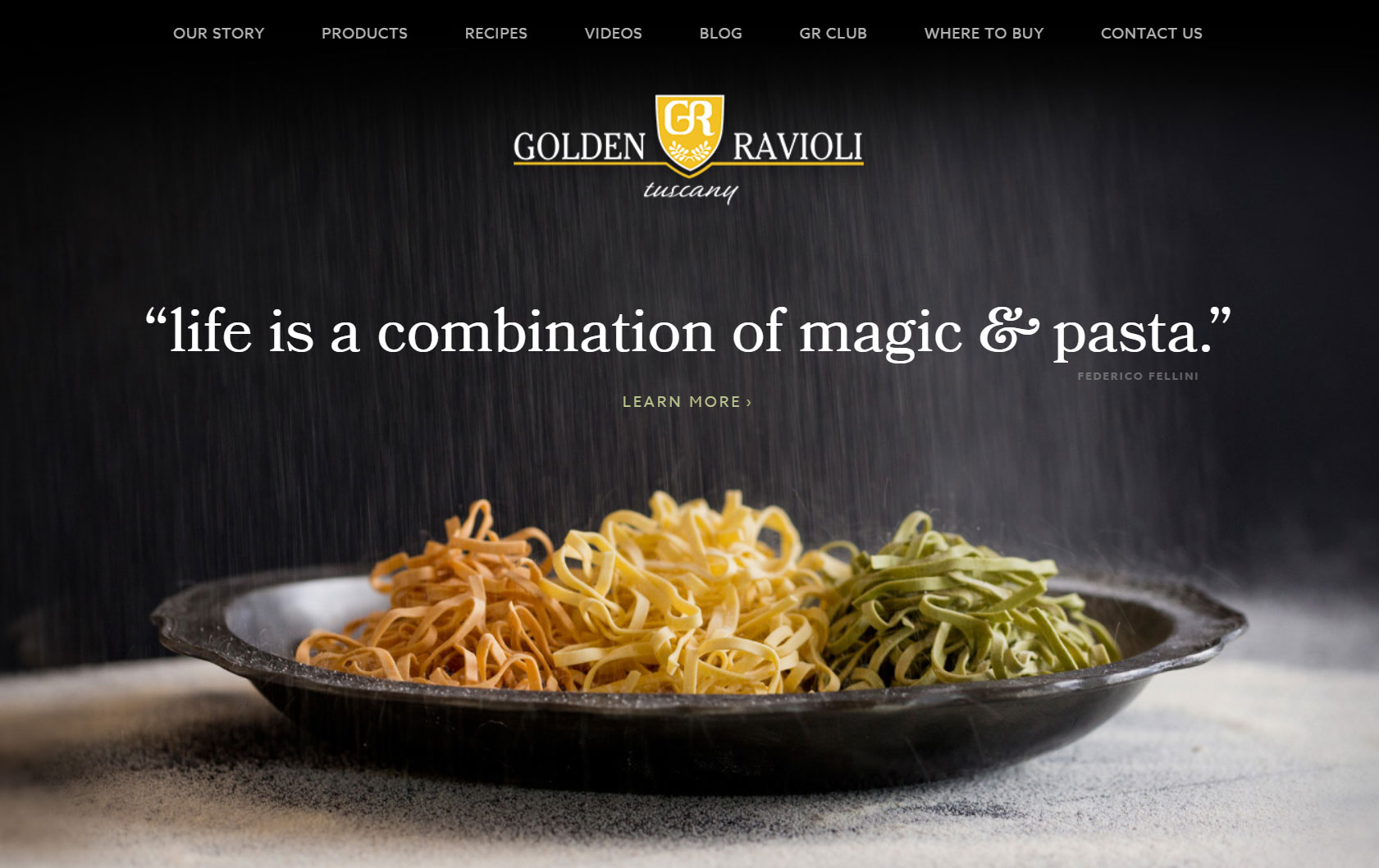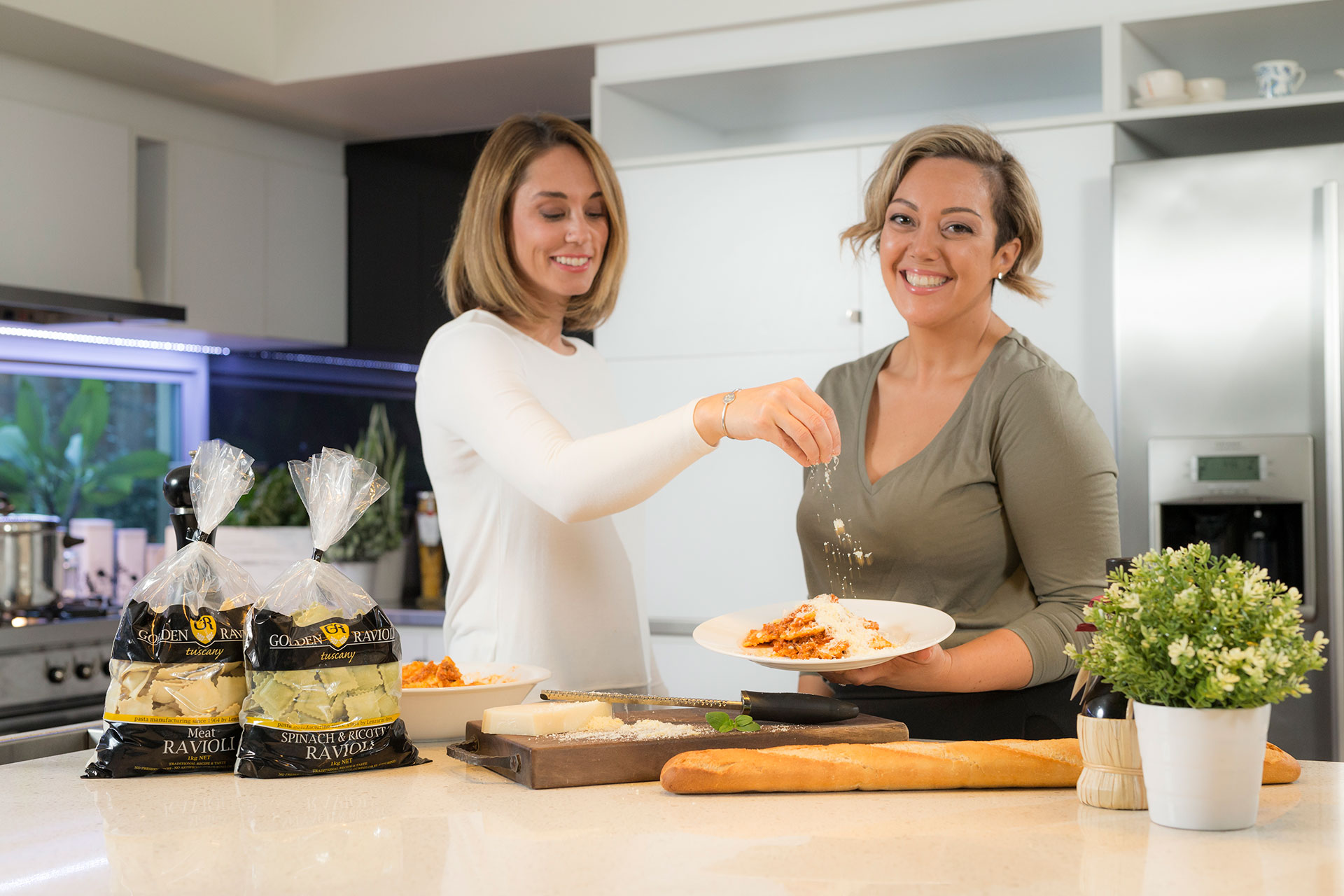 "Story National have been an extension of the GR family now for over three years. Matt has encouraged me to break down barriers to growth and development and helped me personally to mature in a professional capacity.

Story National are genuine champions of our brand and Matt is one of our most passionate ambassadors. It is refreshing to know that Matt shares my vision for our family business and it is a thrill to see our quality brand and product reflected in our marketing materials and initiatives.

With Matt's assistance and project management skills, we have successfully implemented various marketing strategies including website creation and updates, graphic design, promotional videos, social media activity, events, menus, sponsorships, competitions, promotions, content and eNewsletters.

I am excited to now be collaborating on an extensive new project that will be launched in late-2019. Supported by the enthusiastic and efficient Story National team, I am very much looking forward to what the new year brings!"
– Renee Lenzarini,
Marketing & Customer Relations Manager, Golden Ravioli