Video • Photography • Transcription • Copy Editing
Spanning Four Generations of the Bailey family for over 90 years, Baileys Fertilisers believe that quality is the key to success. Their commitment does not stop with the premium garden and lawn products they manufacture, but includes their entire operating procedure.  The Baileys vision is to uphold this tradition of quality and value on which their long standing reputation has been built.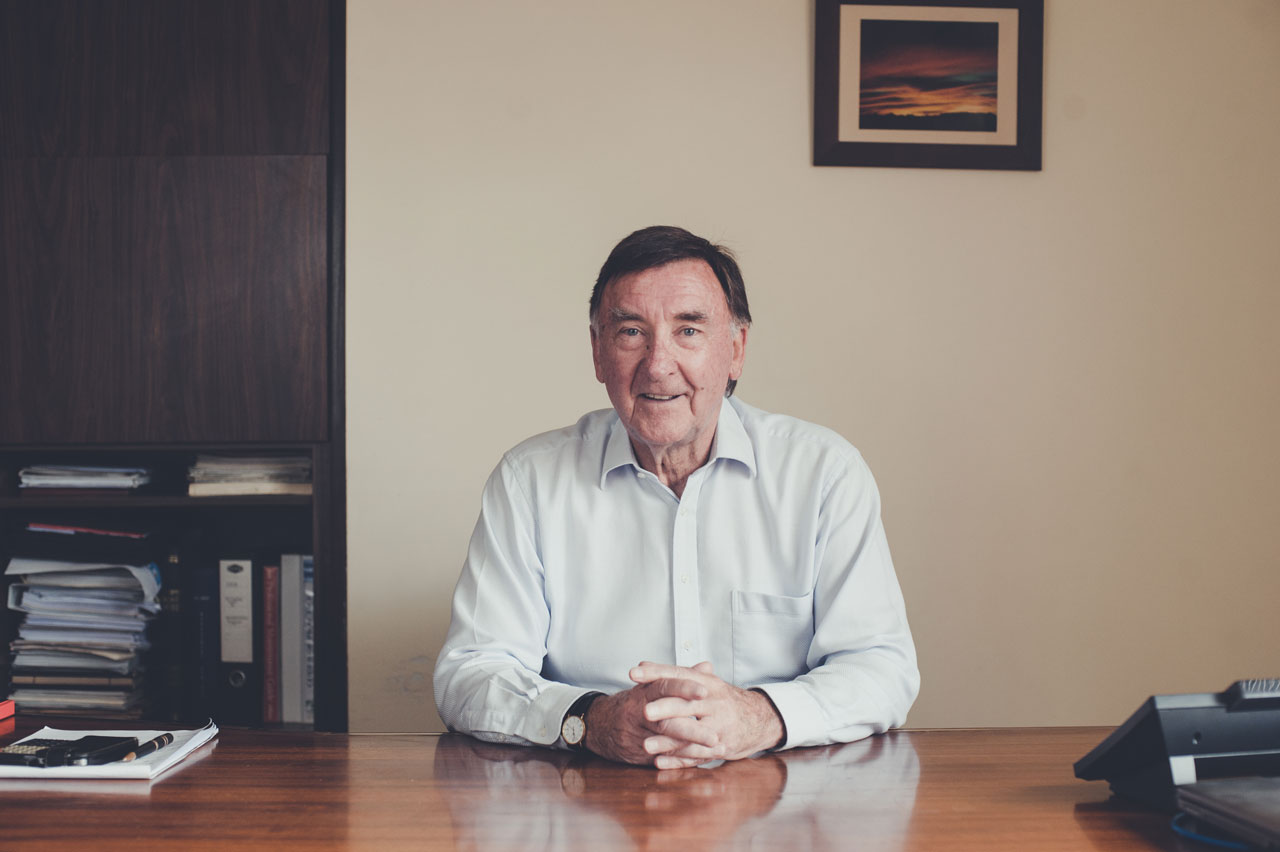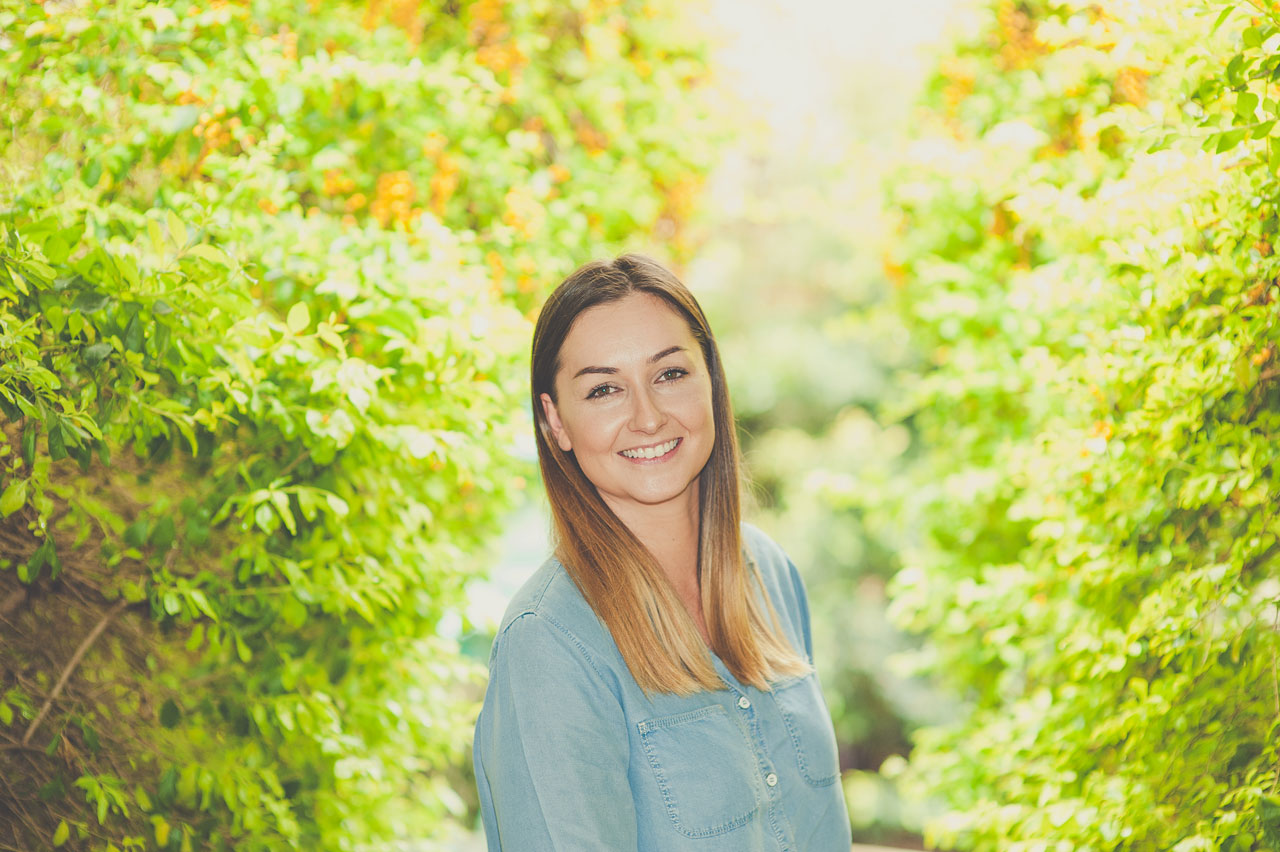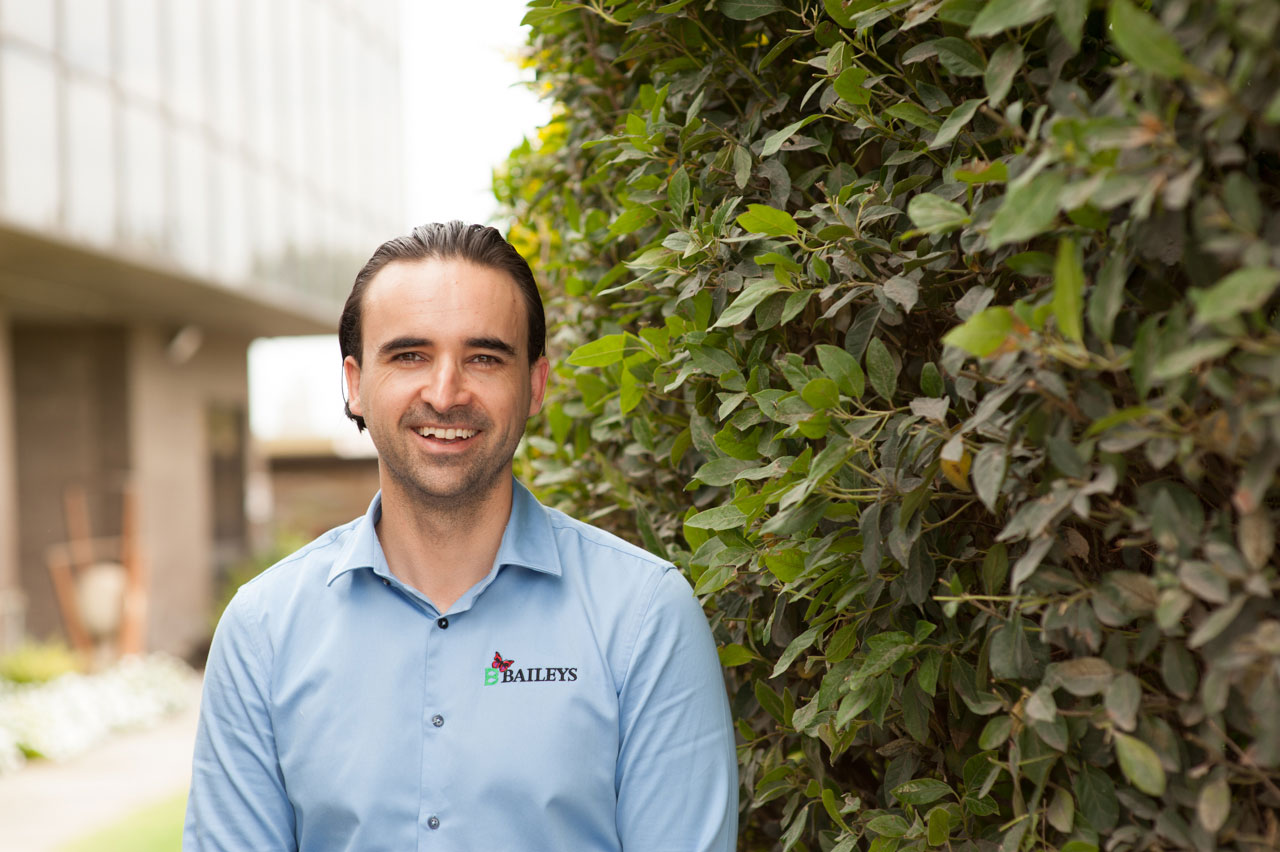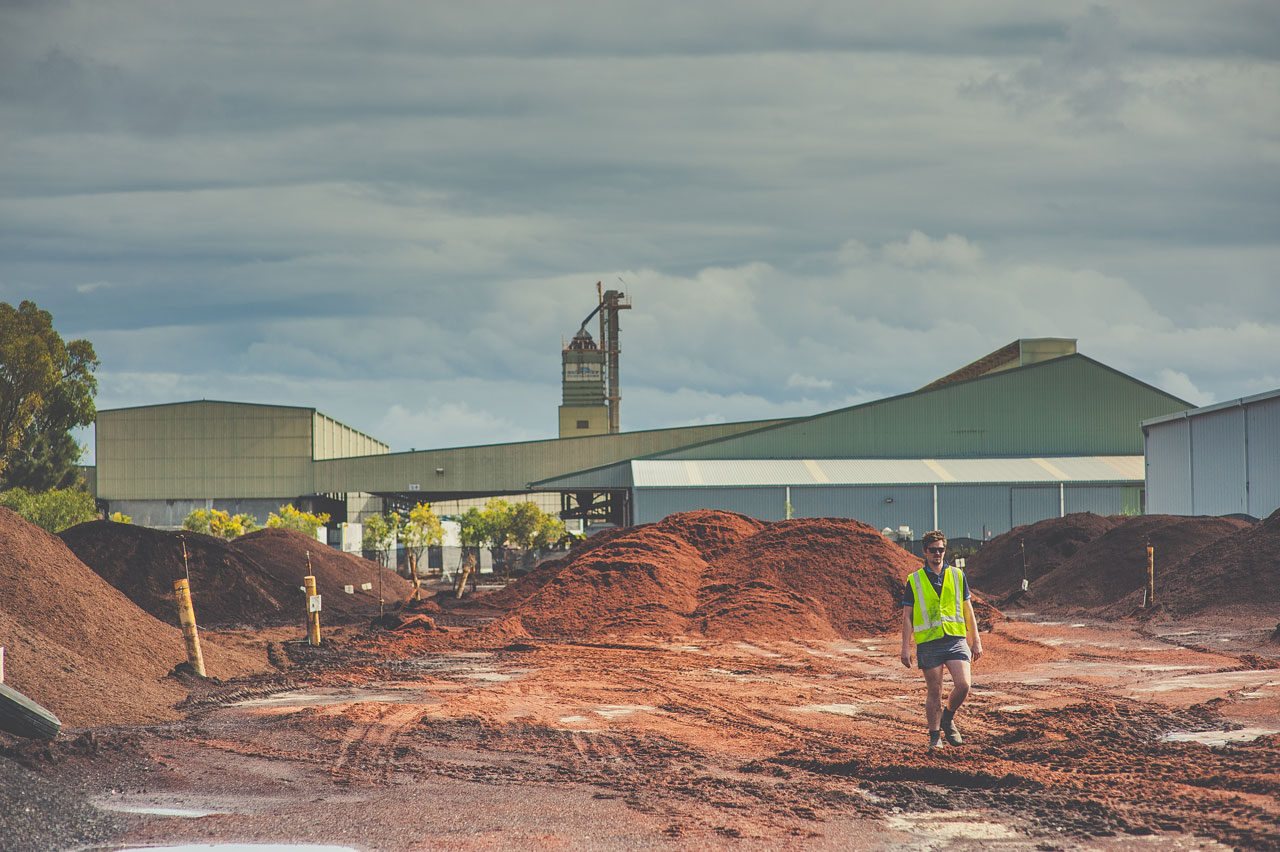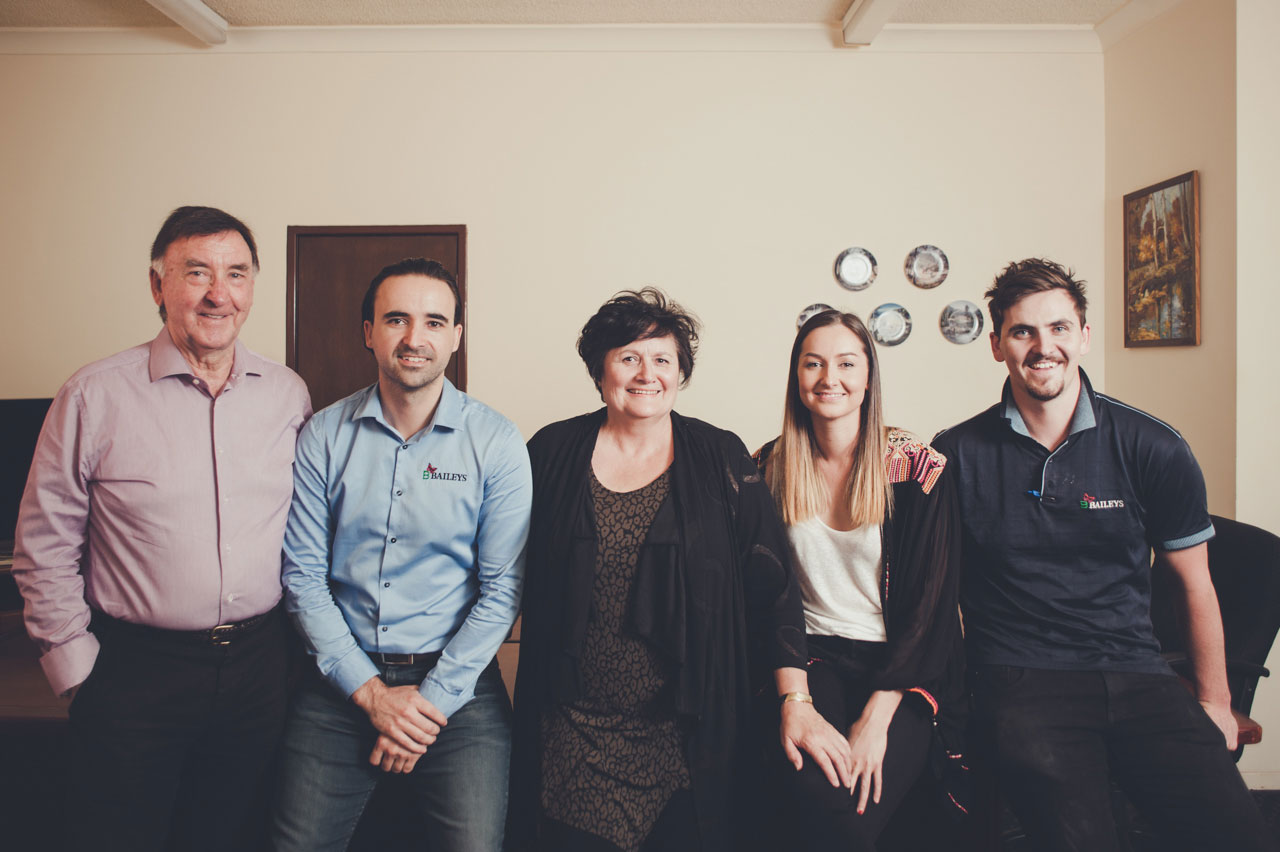 Kim Bailey (Chairman):
The company was established as it is today in about 1926 by my grandfather, Walter Bailey, and his new wife in a place called Yornanging, on the great southern line (or so I'm told) in Western Australia, where they were a general store.  Now, the general store meant that they had some stock feed, some groceries and small amounts of fertiliser. There certainly was a local post office and maybe the local telephone exchange.
They had three children, two boys and a girl, and they stayed there for about 10 years, before moving to Spearwood. Now, Spearwood in those days was a market gardening, flower growing, poultry farming, dairy farming area.  They established their store with stock feeds, again groceries, telephone exchange, post office and some fertilisers. That business ran successfully whilst their family grew.
Ultimately, I don't think the boys got on too well together.  My father did overseas war service. In that time he got married. When he came back in about 1946 he went back to the family business but things had not improved with his brother. So he decided to go down the road to Hamilton Hill.  He bought an established produce store there, and started under his own name.  He developed quite a substantial business selling produce, fertilisers and small amounts of chemical to the local fraternity.  If you can imagine from Hamilton Hill to Pinjarra, out to Albany Highway and out towards Armadale. So that business flourished.
We subsequently moved to Hampton Road in South Fremantle, where we lived. I was 12 years old when we went to that place. I did my secondary schooling there with my sister. My parents were running the business. In 1957 I left school. In 1958 I joined the business. I sort of had to, in a way.  You know, he's a fairly strong willed individual.
My father and I worked very well together.  There was an opportunity for us to go into the turf industry, or the lawn industry, if you like. There was nothing specifically in the market, in those days for that industry, in terms of fertilisers. So we decided to develop one of those. We were quite successful, then selling it onto golf clubs, sporting clubs and local authorities.
Out of the blue one day a phone call came from David Jones, asking Baileys (or CH Baileys, as we were then), 'Could we supply blood and bone?', and of course, we could. So that's what led us into the domestic fertiliser business. As we evolved into that industry, we started to make potting mix. During that period my father decided that I was probably capable of running the business! He decided to take a backwards step and I took over.
Subsequently I was married.  Baileys developed a brand called Tri-Star, which in the late 1960s / early 1970s, was bought out by a national company.  In that time I've remarried and children have started to come along and we decided to dedicate our business to strictly the manufacture of fertilisers, and we moved to this site in Kwinana in 1992.
Three children were growing up as time moved on. Richard is the youngest.  When he turned 17 he did not want to go on with his school and came straight into the business. He's been here ever since and he is now the production manager. His older sister Genevieve went to university to get a arts degree and tried to go into the fashion business, with some help from her Dad. On a casual conversation one day on the phone with her father realized she might like to come into business, at some time. When she ultimately returned, she came straight into the business and took over the marketing role at Baileys and she's still here today doing an excellent job. Her older brother (James) was the same. He went off to university and did two degrees and got himself an excellent job in Perth. Then, again upon a casual conversation with him when he came back, he decided it might be easy for him to come into Baileys. So, James is also here now. So that's about where we are today. The three of them are here. Their mother is also employed here. She looks after human relations and all our staff.
Genevieve Bailey (Co-General Manager):
It really has come from our family values; generationally inherited values – Kim from his father and James, Richard and I from Mum and Dad in terms of quality ethical behaviour.  We've established a really trusted and authentic brand.  We really promote the use of quality products within the industry. I think being a family in terms of our strategic direction definitely plays a part in that.  What we are personally passionate about affects that.  (An example) – taking the business in a greener direction is something that James and I and Richard are quite passionate about.
James Bailey (Co-General Manager):
The environment always has been a big focus for our company. A great example of this is our "Brilliance Fertiliser" which is the first phosphrate-free fertiliser in Western Australia. So this was certainly ahead of government regulations, which is now currently starting to regulate phosphorous use. And so, looking in the future, one of our products we are currently producing is 'energy, turf and garden'. These products combine both an organic aspect to them and inorganic – like all conventional fertilisers we've been using in the past.  But we are incorporating these together in a granule. So what we are doing now is aiming to feed the soil as well as the plant in the grass. We can start to do this with all our fertilisers in the future and globally there is a real big chance to help improve the total environment, overall.
Richard Bailey (Operations Manager):
The growth of the business has gone pretty exponential. Everything's automated, where we are bagging potting mix off in 100 cubic metre lots. Today we employ 16 people in production. Before, when I started, it was probably  about 10 people running in production. We used to be running, just two eight hour day shifts, maybe 10 hour day shift. Now we are working 18 to 24 hours non-stop.
Genevieve Bailey (Co-General Manager):
We used to be known as the Fertiliser Family … which for some reason worked!  I  never would have called us that. But I think it's really about lifestyle, you know. Fertiliser isn't sexy, but everybody loves being with their family in a beautiful garden and entertaining.  The fact is it's quality, and it works.  People trust the brand.
Kim Bailey (Chairman):
I think going into our fourth generation is very important as well.  I'm aware now that the children want to run this business on.  So I am looking forward to that. Dare I say it, I think we have alot of satisfied staff. We've got some very loyal staff; some have been with us for their second lot of long service leave.
Genevieve Bailey (Co-General Manager):
Being inducted into the FBA Hall of Fame is fantastic.  It really signifies – or recognises – the work of my father and grandfather and my great-grandfather. So that's really fantastic because there's been a lot of hard work put into this business and this brand to get it where it is today.